PRICES RISE IN 13 DAYS - Book now to secure the current prices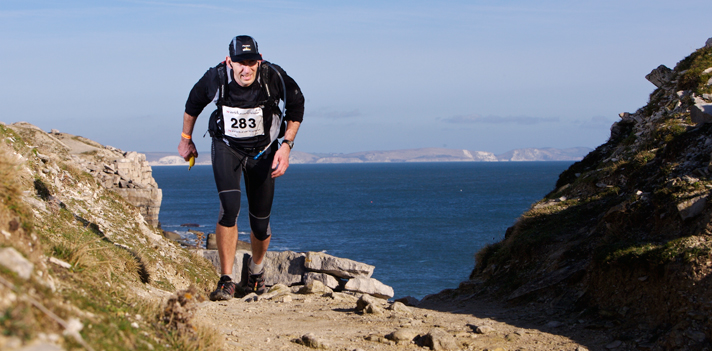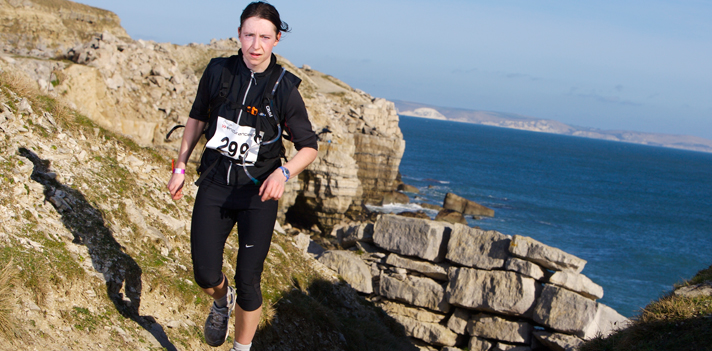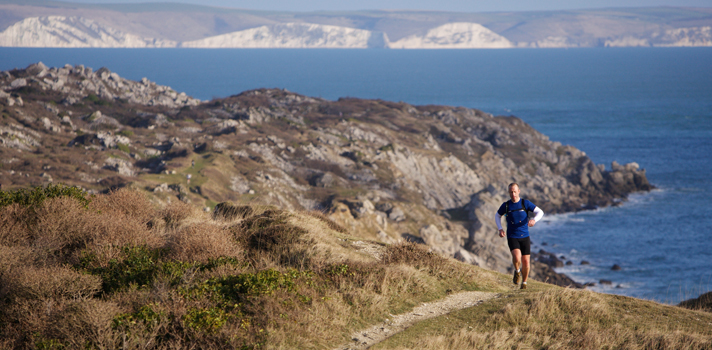 Jurassic Quarter
intro
route
video
Manual
Afterparty
add ons
results
prices &amp entry
The Jurassic Quarter is an undulating 46 mile Ultra Marathon along the South West Coast Path in the UK. The course covers almost half of England's only natural World Heritage Site, The Jurassic Coast.
The task is brutally simple: to run non-stop from Portland Bill Lighthouse to the eastern end of the Jurassic Coast at Old Harry Rocks.
This challenge can be undertaken as a solo, relay team of two (pair) or relay of four (quad). The atmosphere is of keen and friendly rivalry.
Following 46 miles of mesmerising coastline there are innumerable steep climbs and descents. This is the ultimate trail runner's rush. Be under no mistake, every runner must be well prepared both mentally and physically.


Portland Bill
Dorset, DT5 2JT

19th May 2018
Event Times

Severe Terrain
Rock, Mud, Beach, Trail.
Solo
Relay Quad
Relay Pair
Distance (mi)
46.0
12.6, 8.9, 12.4, 12.1 (46.0)
21.5, 24.5 (46.0)
Ascent (ft)
6,112
6,112
6,112
Team Size
Solo
Team of 4
Team of 2
Prices and Entry

Manual coming soon.
Unfortunately, there is no official afterparty at this event.
An award winning Inn; The Bankes Arms hosts the de-registration at the end of the event.
The Inn boasts its own brewery in addition to delicious home cooked food.
Both of which are a huge reward after crossing the finish line!

Event Add Ons
Add Ons must be booked no later than 10 days prior to the event.
Pick your entry type...
Raise over £400 for any charity
All event entries include...

24h Cancellation
Full refund if you change your mind within 24 hours
full details

Flexible
Change to another event up until 30 days before
full details

Transferable
Transfer to a friend up to 14 days before
full details

Semi Marked Course
Easy to follow route using the signs and .GPX files

Electronic Timing
Instant result printout with splits timing

Great Base
Multiple on-site ammenities
full details

Participant Map Booklet
A 1:25000 OS map with the route will be supplied

Afterparty
You've earnt it!
Swap stories and recoup

Finishers Medal
Your piece of bling to show off down the pub

Clif & Builder's
The perfect nutrition bars for any tough challenge

Tech Tee (Worth £20)
A coveted Endurancelife T-Shirt to wear with pride